150 imen Lesi
.
Ministry of Culture and Information Policy of Ukraine
Lesya Ukrainka is a Ukrainian writer, poetess, folklorist, public and cultural activist. In minds of some Ukrainians, especially youth, her personality is filled with stereotypes we aim to get rid of.
According to the poll, 84% of Ukrainians associate Lesya Ukrainka with "a writer who was fighting a losing battle against the disease", and 58% – with "a historical figure depicted on a 200-hryvnia note." And if you ask Ukrainians what poems do they know, most likely you'll hear – "Forest Song". And her real name Larysa Petrivna Kosach in general will make them confused.
Lesya Ukrainka's 150th anniversary is an opportunity to talk about her legacy and work on numerous occasions.
The idea was to create a dynamic brand platform to reveal more than one image of Lesya Ukrainka, defined by the Soviet school and to discover 150 names of Lesya Ukrainka. The project describes not just a Ukrainian poetess, but a pioneer of the Ukrainian feminist movement who traveled around the world, made friends, loved and led an active secular life.
For years the image of Lesya Ukrainka was censored and diminished by the Soviets, presenting her as a one-poem writer and a weak woman. As a result, the majority of Ukrainians know her only from school books and mostly don't even know her real name. Our goal was to break stereotypes about her by showing her true magnitude, diversity and modernity and to popularize Lesya Ukrainka and her work.
Lesya Ukrainka was a versatile and diverse person. We decided to show her personality through different channels of perception, so that everyone could take another look. Therefore, the project "Lesya Ukrainka: 150 names" was announced almost immediately.
In the centre of the large-scale project was an art exhibition of the same name in the Ukrainian House, helped by experts from different creative circles. An "anti-museum" was located on three floors, in the spaces of which dozens of topics were covered: personal and social life, images, illustrations, a large space for theatre and books.
On the "Kosach Talks" discussion platform experts spoke about many aspects of Lesya Ukrainka's life, work and cultural environment. They also shared interesting facts about her outstanding personality during live broadcasts on Radio Lesya, which now has been turned into podcasts.
In addition, for 11 days of the exhibition, visitors could see on the big screen a modern RE:post-opera "LE" directed by Vlad Troitsky based on the works of Lesya Ukrainka. The recording of her voice was used in musical compositions.
And the real favorite among those present at the exhibition was NP Lukash – the world's first AI-powered robot librarian. He not only delivered books to the visitors but also helped them choose the right one.
After viewing the exhibition, visitors could play an interactive game. It allowed each person to test their knowledge of the life and work of Lesya Ukrainka. For the correct answers the participants of the game received a prize in the post office of Nova Poshta.
On the eve of the anniversary of Lesya Ukrainka, we presented a unique identity: portraits of the writer, the initials "LU", based on the signature of the playwright, visual style, typical of Ukrainian graphics and literature of the early 20th century. We designed it in a digital brand book, which was published with free access. Thousands of people downloaded for designing their own products. Thus, visual communication brought together various activities within the framework of the art project and demonstrated the multifaceted personality of Larisa Kosach-Kvitka. Also, in collaboration with Ukrainian brands and illustrators at Pictoric, a limited collection of merchandising was released.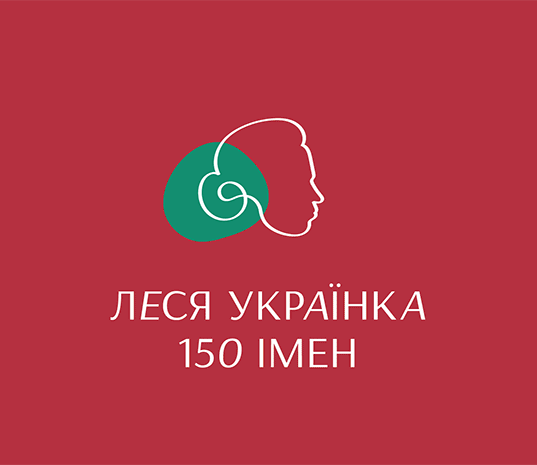 – more than 27 thousand visitors saw the exposition;
– more than 420 thousand mentions of Lesya Ukrainka on social media and more than 25 thousand mentions of the exposition "Lesya Ukrainka: 150 names";
– 110 thousand search queries on Google only on the birthday of Lesya Ukrainka, February 25, and more than 1 million in February-March;
– the exposition of the project was located in the Ukrainian House on 3 floors with an area of ​​more than 2000 m2;
– the exposition was realized as the world's first zero-waste exhibition thanks to the initiative of the national network of Epicenter shopping centers and Postmen;
– more than 50 museum institutions, organizations and foundations joined the Art Project in the Ukrainian House;
– entertaining video about interesting facts of life and work of the writer received more than 100 thousand views in TikTok;
– 50,000 bookmarks with Lesya's names, pseudonyms and nicknames were distributed to the visitors of the exhibition ;
– In cooperation with Ukrposhta, a limited edition of 150 stamps was issued.
After viewing the exposition, 95% of respondents wanted to dive into Lesya Ukrainka's works more.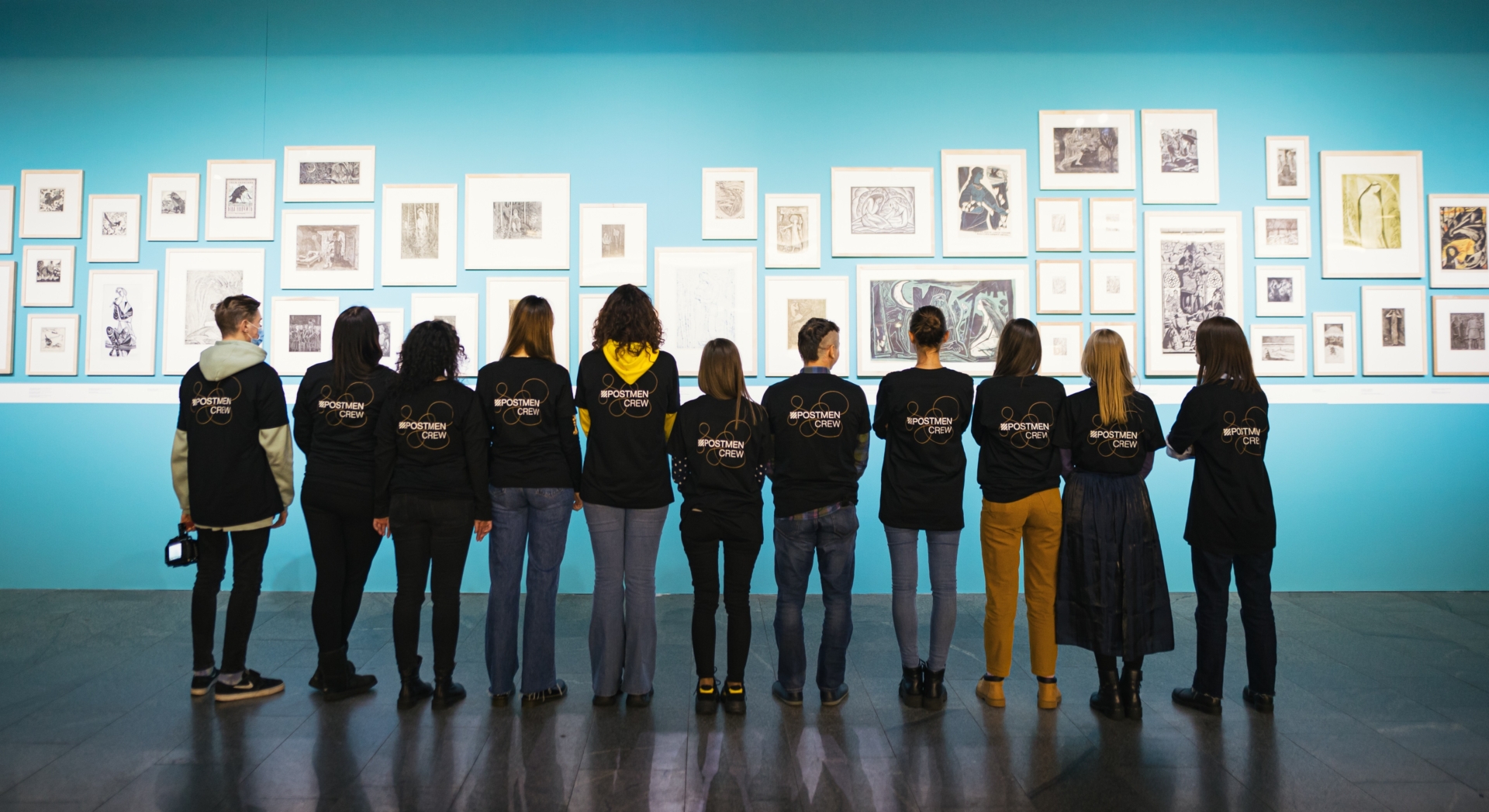 Graphic Designers
Anastasiya Zafiyovska
Vlad Doroshenko
Editors
Ilya Reznikov
Mariya Skarboviychuk
Ready to start cooperation? We'd love to hear more. Tell us a little about yourself and we'll get back to you soon.